Is CBD legal in the UK?
8th July 2020
When you learn that CBD is derived from cannabis, it can be easy to assume that it's illegal (based on the fact that cannabis is a Class B drug in the UK). But where exactly does the law sit on CBD?
Is CBD legal in the UK?
Yes, CBD is legal, provided it has been derived from an industrial hemp strain that is EU-approved, or comes from outside the EU. It's important to remember that CBD is just one cannabinoid of many in the cannabis plant.
Another cannabinoid is THC and this is the part that causes the "high" associated with the plant and it's this part that is illegal. As long as CBD contains under 0.2% THC, it's legal in the UK.
There is an exception to this rule when looking at certain medicines. Sativex is a medicine made of a mix of CBD and THC and recently became an approved treatment for MS. However, this must be prescribed by a specialist, and you shouldn't be able to buy it over the counter.
What's the difference between CBD and THC?
CBD and THC are both major cannabinoids found in the cannabis plant. Both have been shown to act on the CB1 and CB2 receptors in the body and brain, but it's THC that has psychological effects. This is what causes what we describe as being "high".
Choosing a CBD oil
While both CBD and THC are found in cannabis plants, the type of plant varies based on the THC content. Cannabis plants with a THC content of under 0.3% are categorised as hemp, while plants with a THC content of over 0.3% are categorised as marijuana.
Because hemp plants have a higher percentage of CBD and a lower percentage of THC, it's these plants that are used to harvest CBD oil. CBD oil can be referred to full spectrum, broad spectrum or isolate, and this is dependent on what happens to the oil after it's extracted.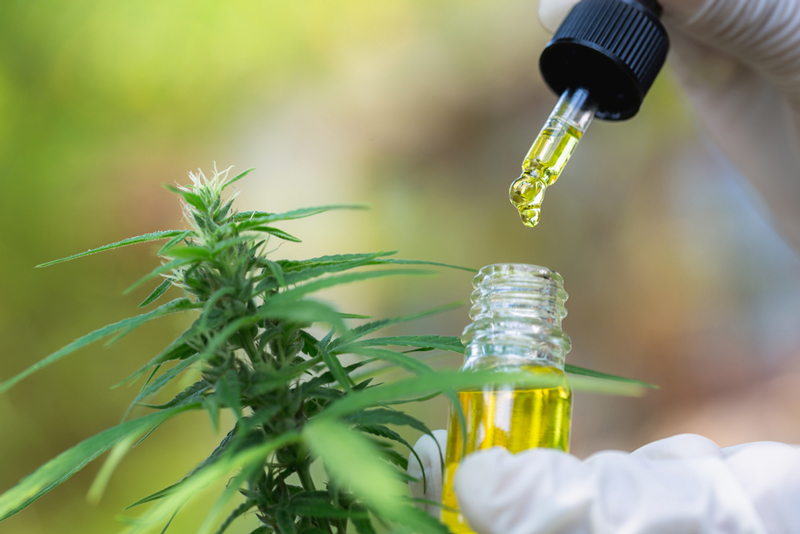 Full spectrum oil means that it's pretty much kept how it's harvested; it contains all the cannabinoids of the plant, including a small amount of THC (under 0.2% to remain legal). Broad spectrum oil means that it contains all the cannabinoids except THC. And isolate means that it contains pure CBD - no other cannabinoids.
The choice is a very personal one and you may wish to try all of them to see which you like best. However, broad spectrum is a very popular choice. A lot of people want to steer away from THC but there is something called the entourage effect, which is the process where CBD works alongside the other cannabinoids to enhance each other.
CBD oil can then be used in a wide variety of products depending on how you'd prefer to take it. There are CBD sprays, CBD capsules, CBD skin creams and even CBD gummy bears.