What is Dihydrocodeine?
1st October 2019
Dihydrocodeine is a medicine that is categorised as an opiate or opioid medicine. It is used in the treatment of moderate to severe kinds of pain and it works by binding to opioid receptors in the central nervous system, especially around the brain and the spine. This drug is able to decrease your pain threshold and the way you react to pain. Dihydrocodeine is only available by prescription.
Precautions before taking Dihydrocodeine
There are some drugs that are not suitable for individuals with particular health conditions, and oftentimes a drug can only be used if extra precaution is taken. Because of this, before you begin taking Dihydrocodeine, it is important that you first consult with your doctor.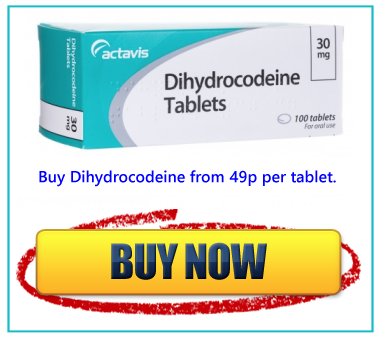 Before taking Dihydrocodeine, you should ensure you tell your doctor if any of the below apply, so they can make sure that the drug is suitable for you. -
is breastfeeding

is pregnant

has prior alcohol dependency

has a prior addiction

has any allergic reactions

has low blood pressure

has problems with thyroid or adrenal glands

has epilepsy

has problems with pancreas

has bowel problems

has impaired liver problems

has impaired kidney problems

has prostate problems

has COPD or chronic obstructive pulmonary disease

has asthma and breathing problems

has muscle weakness, a condition known as Myasthenia Gravis

had a severe head injury
It is important that you tell your doctor about the medicines you are taking, prescribed or otherwise, including herbal or alternative medicines.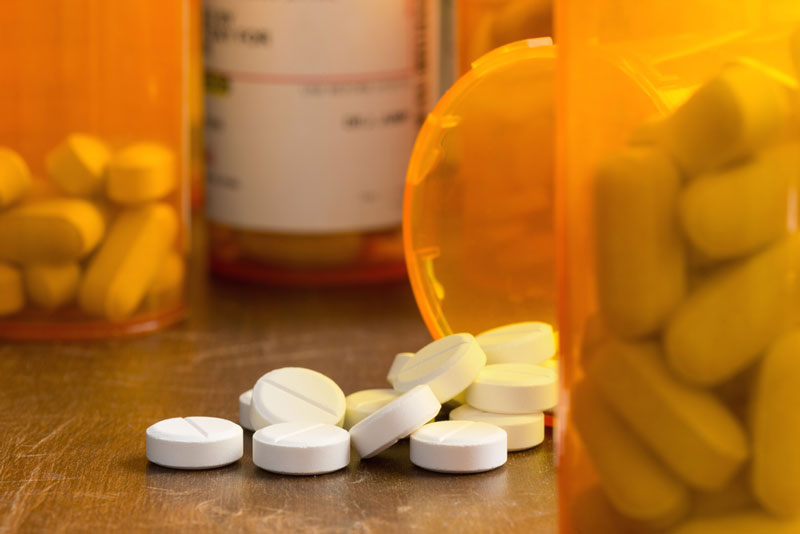 Taking Dihydrocodeine
Prior to starting your treatment, check the manufacturer's packaging for the product information label. This will provide you with all of the information that you will need regarding the drug Dihydrocodeine. It will also provide you with a full list of the side effects which you might experience from taking the drug.
Take your Dihydrocodeine medicine exactly as prescribed and advised by your doctor, as there are various preparations and strengths available. For your guidance, the 30 mg dihydrocodeine are usually taken every 4 to 6 hours as needed, and the prolonged-release tablets of dihydrocodeine can be taken every 12 hours. The directions for taking dihydrocodeine tablets are found on the label of the medication that also reminds you of how to use the medication.
Do not break, gnaw, or chew on the tablet. Take the dihydrocodeine tablet orally with a glass full of water. Dihydrocodeine medicine should be taken with food. The first few doses of dihydrocodeine can upset the stomach or make the patient feel sick. This can be avoided by eating a meal before taking the medication.
If you have been prescribed tablets known as DHC Continus, these are specially formulated Dihydrocodeine that allow more painkilling effects all throughout the day. It is vital that you swallow the tablets as a whole and never crush or chew on them, or else the medicine will be released directly to the bloodstream all too quickly and cause major problems.
When you fail to take Dihydrocodeine, take it the moment you remember and continue taking your next dose on schedule. Never take two doses of Dihydrocodeine to make up for any forgotten dose.
What to avoid while taking Dihydrocodeine
Dihydrocodeine can make a person dizzy. The medicine can cause some side effects that can impair the way you think or react. Be extra careful if you are driving or doing anything that requires you to be alert and awake. Do not take or drink any alcohol when you are taking Dihydrocodeine for treatment.
Let your doctor know if you are regularly using other drugs that make you very sleepy like pain medicines, muscle relaxants, sedatives, sleeping pills, or medicines for depression, seizures, or anxiety. These types of medicines can add to your sleepiness when taking Dihydrocodeine medication for treatment.
Also, avoid taking any stimulant medications such as ADHD meds, caffeine pills, or diet pills together with Dihydrocodeine without prior advice from your doctor. Taking stimulants alongside Dihydrocodeine can heighten your risk for other adverse side effects which can be very unpleasant.
While using Dihydrocodeine, refrain from using any other over-the-counter (OTC) medication for pain, cold, or allergies without first asking your nurse, doctor, or pharmacist. If you're ever in doubt about how to use Dihydrocodeine or whether or not something is safe for you to take, you should always consult a medical professional.