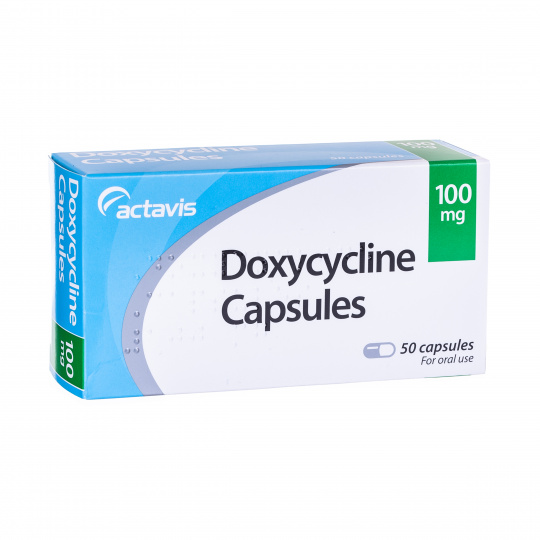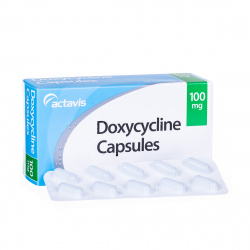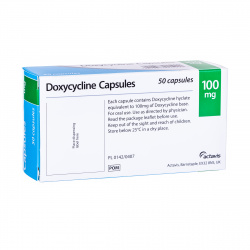 Images for illustrative purposes only
Fast acting
Clears Chlamydia
Easy to take
Genuine medication
All drugs sourced in the UK
Doxycycline is one of a group of medicines called tetracycline antibiotics, used to treat bacterial infections such as Chlamydia.
to receive your order tomorrow, 16th July
All inclusive service

No hidden fees

Free Tracked Delivery

Delivered in plain packaging

Prescription included

Via our online consultation
Quick & Easy

No appointment or long waiting times

Discreet Packaging

Plain packaging with no medical stamps or marks

Confidential Service

Your information stays with us and private payment

UK Medication

Dispensed by registered UK pharmacists
What is Doxycycline?
Doxycycline is one of a group of medicines called tetracycline antibiotics, used to treat bacterial infections such as Chlamydia, Gonorrhoea and Syphilis.
How does Doxycycline work?
Chlamydia, Gonorrhoea and Syphilis are sexually transmitted diseases caused by bacteria. Doxycycline works by killing the bacteria, as it contains tetracycline antibiotics.
What are the benefits of taking Doxycycline?
Despite the fact that sexually transmitted infections like Chlamydia can often have no symptoms, it's important to be checked and treated quickly. When left untreated, the infection can spread and cause further inflammation, and sometimes can even lead to infertility.
Treating the infection with Doxycycline is quick and simple and prevents the infection from being spread to more people.
How do I use Doxycycline?
Doxycycline is a prescription-only medication. Always follow the advice of your doctor and read the patient information leaflet provided in the medication packet.
The tablets should be swallowed whole with a drink of water, with or without food, and it's best to take them at the same time each day (to help you remember).
Doxycycline dosage
Doxycycline contains the active ingredient of doxycycline hyclate, in doses of 100mg per tablet/capsule. Your doctor will know which dose is suitable for the condition you are trying to treat, as the antibiotic can be used to treat a number of ailments (besides just sexually transmitted infections).
When treating sexually transmitted infections, the dose is 100mg twice daily for 7-10 days. When treating anything else, the dose can vary so be sure to consult your doctor.
If you forget to take your Doxycycline tablet then you should take it as soon as you remember. However, if it's nearly time for your next one then do not double up to make up for the forgotten dose. Just continue with the normal amount as prescribed.
If you take more Doxycycline than you should, then you should contact a doctor or pharmacist immediately.
Side effects & precautions
Before taking Doxycycline, you should always first consult your doctor. You should not take Doxycycline if any of the following apply to you:
have had an allergic reaction with Doxycycline or any other antibiotic before

are allergic to any of the ingredients in this medicine

are pregnant or trying to become pregnant

are breastfeeding
Your prescription of Doxycycline may also be affected by a number of other factors, so you should make your doctor aware if any of the following apply:
are likely to be exposed to strong sunlight or ultraviolet light

kidney problems

have myasthenia gravis

have porphyria (a rare genetic disease of blood pigments)

have systemic lupus erythematosus (SLE)

have diarrhoea or usually get diarrhoea when you take antibiotics
Like many medications with active ingredients, Doxycycline can affect or be affected by other medicines. Particular medications that you may experience this with include the following:
Penicillin antibiotics

Rifampicin (used to treat tuberculosis)

Anticoagulants (used to thin the blood, e.g. warfarin)

Quinapril (used to lower high blood pressure)

Kaolin (used to treat diarrhoea)

Sucralfate (used to treat and prevent stomach ulcers)

Oral contraceptives

Barbiturates (strong sleeping tablets, e.g. phenobarbital)

Ergotamine or methysergide (used to treat migraines or headaches)

Typhoid vaccine

Carbamazepine, phenytoin, primidone or other drugs used to control epilepsy

Ciclosporin (affecting the body's immune system)

Methoxyflurane (an anaesthetic)

Methotrexate (used to treat cancer, psoriasis or rheumatoid arthritis)

Medicines such as antacids or other medicines containing iron, bismuth or zinc salts

Retinoids (used to treat various skin conditions)
You should not drink alcohol while you are taking Doxycycline, as it can reduce the effectiveness of the medication.
The most common side effects of using Doxycycline include:
Inflammation and/or ulcers of the gastrointestinal tract

Feeling or being sick, diarrhoea

Loss of appetite

Soreness and itching of the rectal and/or genital area

Yeast infection around the anus or genitals
If you do experience one or more of these side effects and they persist or worsen, then inform your doctor right away. You should also contact your doctor immediately if you experience any serious side effects.
How do I buy Doxycycline online?
You can safely buy Doxycycline online at UK Meds. You will first need to have an online consultation with a medical doctor before your order will be supplied. The online consultation will ensure that Doxycycline is the right medication for your medical condition.
More Information
Here to help you
Our Customer Service is available Monday to Friday 9am - 4pm. If you need urgent assistance, do not use this service. Call 111, or in an emergency call 999. Visit our help section