Couples Fertility Tests & Supplements
Starting a family should be an exciting process for any couple who are thinking of trying, however we are aware that this is sadly not always the case. Around 1 in 7 couples may experience difficulty when trying to conceive and this can be a very disheartening experience for both.
However, by no means should this cause you to give up. There are many lifestyle changes that you and your partner can make to improve the health of your sex cells and ultimately increase the chances of conceiving. Not only this, but there are also plenty of products which can help enhance your knowledge around your own fertility and supplements you can take to provide your sperm and egg cells with the essential nutrients required.
Our fertility range from Babystart is here to help both you and your partner on your journey to starting a family.
More Information
How Can You Support Your Partner's Fertility Journey?
Conception is a complex biological process, and fertility can be affected by many factors. Regardless of the cause of infertility, both partners should be prepared to support each other when trying to conceive.  
Regardless of whether there is a male or female factor causing conception difficulties, it is often the female partner who requires the more invasive investigations or treatments. Supporting your partner during this time may help her to feel reassured, confident, and more positive about the process.
To support each other, you can try:
Communicating openly about how you are feeling
Regularly checking that you are both on the same page when it comes to making treatment decisions
Taking breaks including relaxing evenings, weekends away and holidays
Making time for intimacy that is not related to trying to conceive, such as massage or taking a bath together
Reducing every day stress or chores by getting groceries delivered or hiring a cleaner
Ensuring you still make time for friends – avoiding others, for example those with children, may make you feel isolated
Seeking support from your family or friends
Recognising that you may both manage stress or emotional upset in different ways.
Checking in with each other regularly to see how the other is coping with the fertility journey will ensure that you are able to support each other in the most appropriate way.
What Lifestyle Changes Can Couples Make To Improve Fertility?
Whether you are just starting out on your journey to parenthood, or have had fertility issues diagnosed, there are plenty of lifestyle changes you can make with your partner to increase your chances of conception and pregnancy. 
How Can Eating Healthily Improve Fertility?
Both you and your partner should aim to eat plenty of lean protein, lots of green, leafy vegetables, and complex carbohydrates to promote healthy sperm and egg production. You can also get all the essential vitamins and minerals by taking a female or male conception supplement.
How Can Maintaining a Healthy Weight Improve Fertility?
Being a healthy weight helps to support a regular menstrual cycle and normal sperm production. By cooking nutritious meals together and taking regular exercise, you may both be able to maximise your chances of conception.
How Can Stopping Smoking Improve Fertility?
Smoking can negatively impact the fertility of both men and women. You are more likely to stop smoking if you have the support of those around you. Supporting each other to stop, or trying a smoking cessation treatment, could therefore improve the likelihood that you'll quit for good. It could also greatly improve your fertility.
How Can Avoiding Toxins Improve Fertility?
When trying to conceive, it is best to avoid chemicals that could have a detrimental impact on sperm or egg quality. You can minimise toxin exposure by:
Drinking out of a glass cup or bottle rather than relying on plastic containers

Using natural cleaning products

Avoiding scented candles and air fresheners 

Wearing a mask when decorating or doing DIY.
How can couples test their fertility?
If you are a couple in the early stages of trying to conceive, you may find it helpful to test your fertility at home. Fertility test kits give a couple information about female hormone levels and male sperm count. Based on the results, you can decide whether to continue trying to conceive naturally, or whether to seek specialist fertility advice.
What Professional Support Do Couples Have For Fertility?
When trying to conceive, both partners can feel stressed or emotional. Many people benefit from seeking medical advice or finding a counsellor who specialises in infertility. You can either see a counsellor with your partner or alone, depending on your personal circumstances or needs. 
As you go through your fertility journey, you and your partner will need to lean on each other for support. Making time for each other, and taking practical steps to support conception, can help you to remain positive.
Medication delivered the next day from UK pharmacies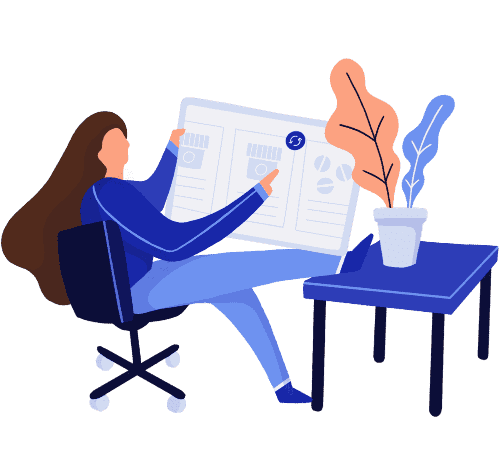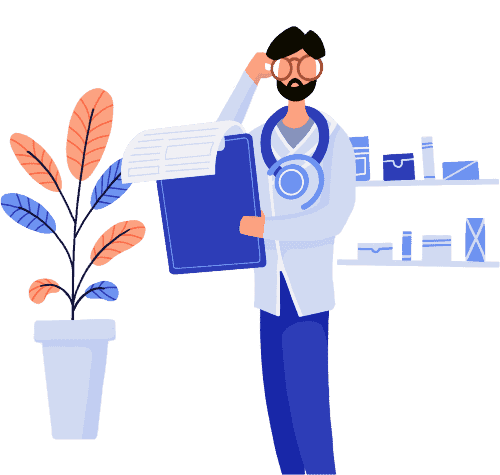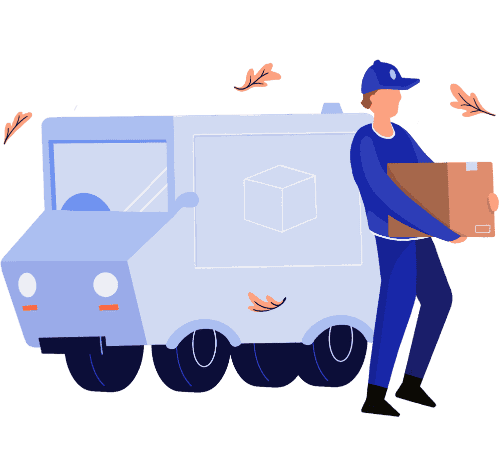 Choose the right treatment

From the comfort of your own home or out on the go, choose the treatment you require from our extensive range.

Complete an online consultation

A vital part of our process, your online consultation will be similar questions to that of a GP. Quick and easy, we guarantee privacy and confidentiality.

Delivered discreetly

One of over 100 of our partner regulated UK pharmacies will dispense and ship the treatment to you in discreet packaging.
Rated
out of 5 on
Rated 4.5 out of 5 based on 4615 reviews
Here to help you
Our Customer Service is available Monday to Friday 9am - 5pm. If you need urgent assistance, do not use this service. Call 111, or in an emergency call 999. Visit our help section