Period Delay
There are often occasions where a woman may want to delay her period, such as when she has an upcoming holiday or special event. Using our effective treatment, you can successfully delay the beginning of your period to better fit with your lifestyle and to avoid your period causing you any inconvenience.
You should start taking Norethisterone, 3 days before you expect your period to start in order to see positive results.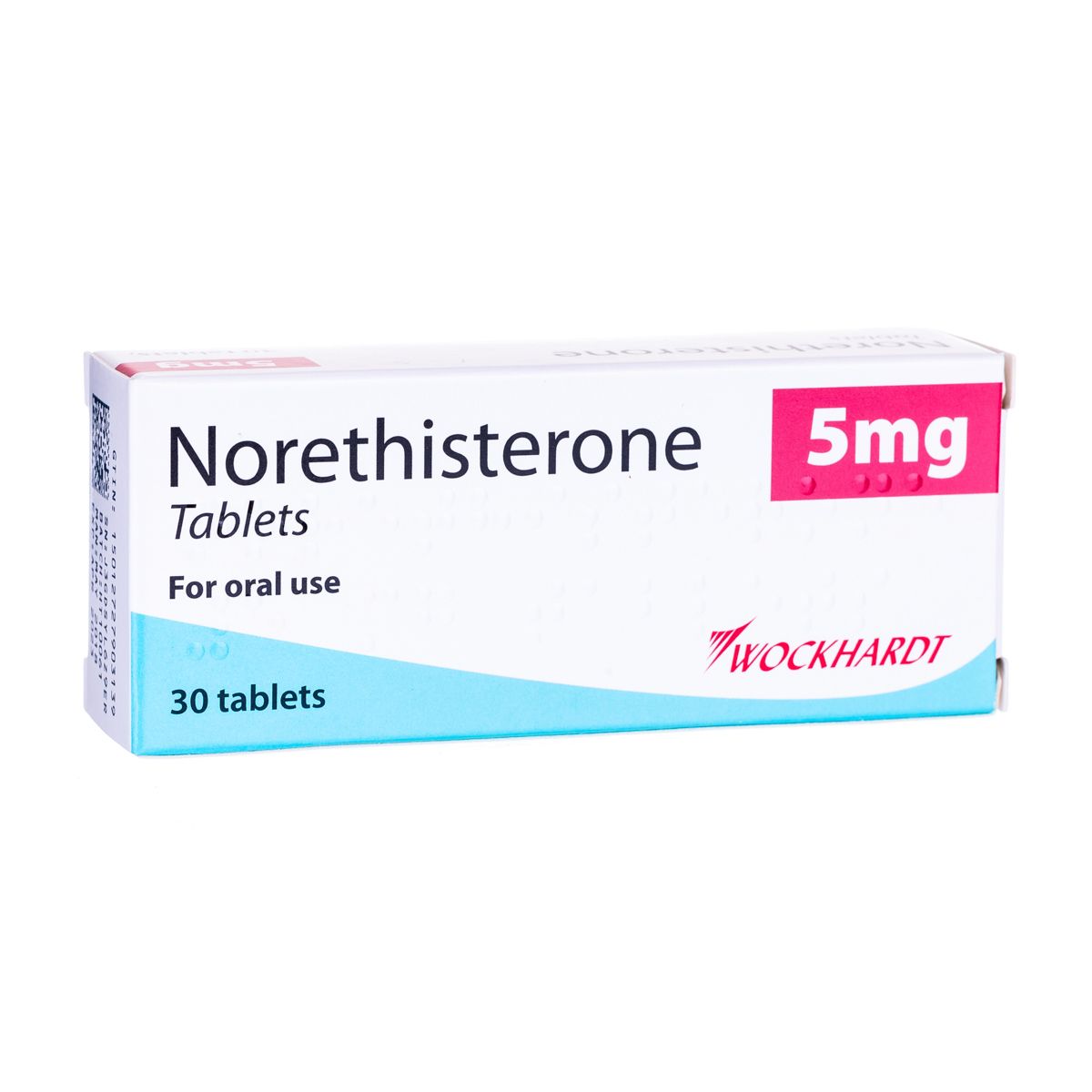 Norethisterone
Can delay periods for up to 3 weeks
Perfect for holidays and big events
Also used to treat endometriosis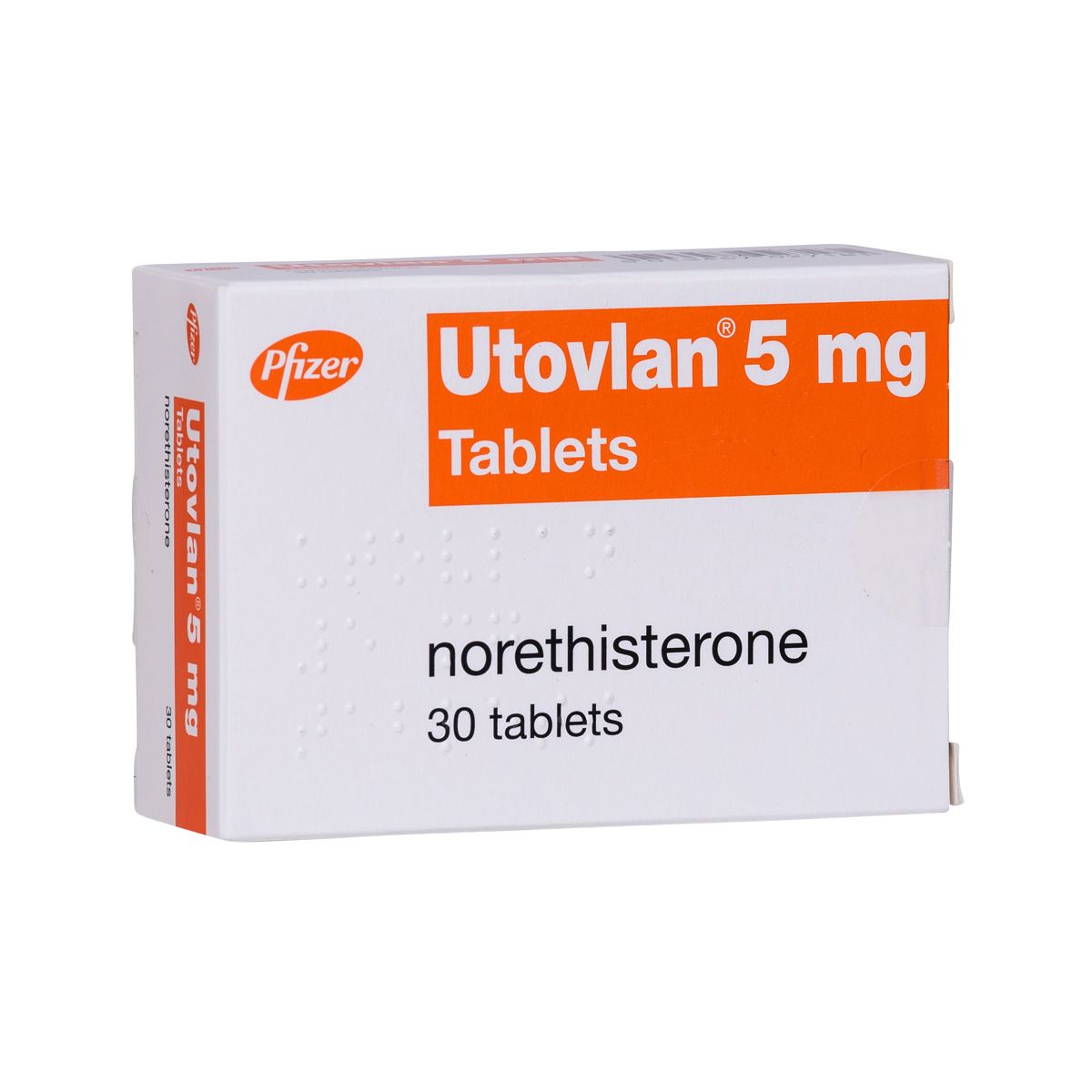 Utovlan
Effective period delay
Can alleviate heavy or painful periods
Endometriosis treatment option
What are Tablets to Delay Period?
They are pills such as Norethisterone which are able to delay a woman's period. They can be used to delay your period, for example when going on holiday. Norethisterone tablets need to be taken three days before you expect your period to begin and delay your period until three days after you have taken the last tablet.
What is period delay?
Period delay medication refers to the drug, Norethisterone, which is used to postpone your period from occurring at its usual time. There are a number of reasons why you may want to do this but popular ones include a holiday, your wedding day or honeymoon, a sporting event, a long day of travelling, a festival, or just a busy week at work that you need to be able to focus on.
Women who are already taking the combined contraceptive pill (21 days of pills and then a 7 day break), can delay their period easily by taking two calendar packs of pills back to back, without the usual break. However, for women who are not taking it and therefore do not have this option, may want to use Norethisterone instead.
| Period Delay Tablets | Tablets to Delay Period |
| --- | --- |
| How to Delay Period | Tablets to Stop Periods |
| Period Delay Pill | Pill to Delay Period |
How does period delay work?
Norethisterone is a specific period delay medication that contains progestogen-type hormones. When you're ovulating, an egg is released by your fallopian tubes and your body begins to produce oestrogen and progestogen in preparation for pregnancy. If the egg is not fertilised, your hormone levels will drop again and the lining of the uterus will begin to breakdown. This uterus lining is what we experience as a period, and so to delay this means we need to keep our hormone levels from dropping.
Norethisterone supplies your body with additional hormones that mess with your normal cycle, meaning that your period won't start until the extra hormones are gone; which is a few days after you stop taking the tablets.
What are the benefits of period delay?
Other than the obvious and most intended, which is to delay your period when it would be otherwise inconvenient to have one, taking Norethisterone can have a number of other benefits. Not only can it change when your period occurs, but it can also make your bleeding lighter, and your period less painful. The additional hormones can also help to reduce the number and severity of premenstrual symptoms such as having mood swings, bloating or stomach aches, headaches or changes to your skin or hair.
Norethisterone
Norethisterone is a popular period delay medication that we sell here on UK Meds. You can buy Norethisterone with the link above. Norethisterone can delay a period for up to three weeks.
The benefits of this medication are also that it's completely safe, and you can use it to delay your period for up to two weeks. There's no evidence that suggests that your period will be heavier when it does arrive and in fact, symptoms can often be lighter than normal. You don't need to worry about messing up your regular cycle either, as your body will correct itself by about one week each month after the delayed period until you're back on your usual timings.
It should be noted however that Norethisterone is not a contraceptive and should also not be used in conjunction with a contraceptive pill (either combined or progestogen-only). The online doctor service at UK Meds is here to assist, and our friendly prescribers will make sure that you only receive medication that's appropriate.
More Information
Your treatment discreetly to your door in three easy steps
Choose your treatment

Sit back, relax and choose your one-off or subscription of medication on any device from anywhere.

Complete a consultation

With complete privacy and confidentiality your form is checked by a pharmacist independent prescriber and then dispensed by UK Meds online pharmacy.

Receive your delivery

With same day service in parts of the UK, you can have your treatment delivery discreetly within hours.
Rated
Excellent

for our service on
Rated 4.4 out of 5 based on 10855 reviews
Here to help you
Our Customer Service is available Monday to Friday 9am - 4pm. If you need urgent assistance, do not use this service. Call 111, or in an emergency call 999. Visit our help section