How to keep safe when getting medicines or treatment online
14th March 2020
Online healthcare services and apps can help people take more control of their health, by getting access to care easily and when it suits them. This is especially relevant right now, as more people are needing to quarantine and self-isolate and therefore can't leave their house to pick up prescriptions or get a renewal of their repeat from their doctor. Even those who can leave their house may be wary of doing so at the moment, with social distancing in mind.
Thankfully, online pharmacies like UK Meds exist to provide remote healthcare to people all over the country, treating a wide variety of conditions, infections and ailments, as well as providing yourself and your family with all the basic essentials for your medicine cupboard.
But ordering medication online for the first time can be daunting and many people are sceptical of the safety or the genuineness of the products provided.
How to keep safe when getting medicine or treatment online
As great as it is that there are now services like ours available for people who either can't get to their local doctor or pharmacy, don't have the time to go or simply enjoy the convenience of getting it delivered right to the door, there are also risks due to a number of unsavoury companies.
You need to make sure any medicine, treatment or health advice you get is safe and right for you. To assist you in doing so, UK health organisations have released some top tips that will help you keep safe if you decide to go online: How to keep safe when getting medicines or treatment online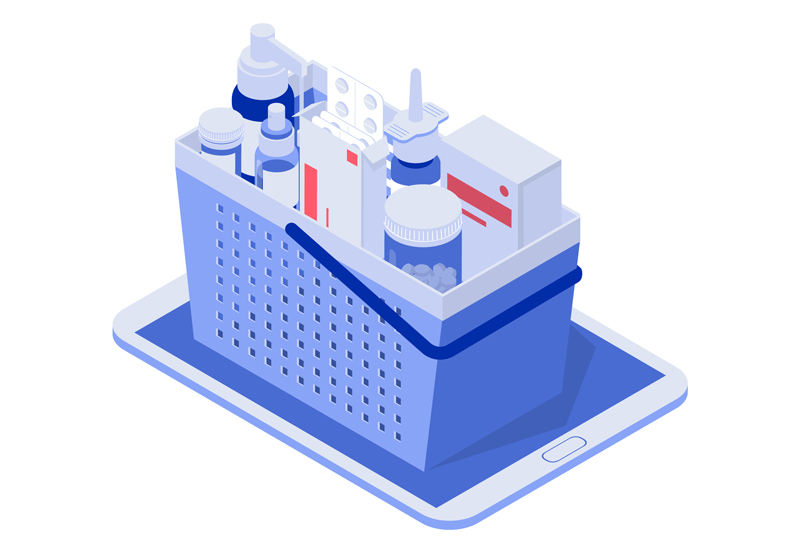 How to choose an online pharmacy
Following all the relevant health and safety advice, it's then down to you to decide on the online pharmacy to use. We may be biased, but there are plenty of reasons why UK Meds is the nation's favourite.
Low prices
We're committed to offering you the lowest price possible when looking for medication online and we regularly check, evaluate and price match all of our products so that you can be confident in the fact that you're not paying over the odds. Our prescription is included in the cost too, so the price you see is the price you pay and we regularly offer discounts to loyal customers. Sign up to our newsletter to be sure you hear the latest first.
Next day delivery
With life often becoming hectic, ordering your medication in time can sometimes slip your mind. But with UK Meds, there's no need to panic if you're nearly out of your regular supply. We offer a number of next day delivery services including Royal Mail Special Delivery 9am, Royal Mail Special Delivery 1pm and DPD Next Day Delivery to offer you choice and peace of mind. And if next day delivery isn't necessary? We offer FREE shipping with all prescription medication orders, using the Royal Mail Tracked 48 method.
Professional advice
We know that many people don't just visit their local pharmacy for the medication they require but also for friendly and helpful advice. Our prescribers provide instructions and guidance with all approved consultations so that you're fully informed about how to use the medication, any side effects you may experience and anything else you need to get take or get checked. Not only that, but a friendly pharmacist is available to speak to if you have any queries regarding your order.
Easy to use website
For those looking to use an online pharmacy for the first time, the process may seem confusing or hard to figure out. We've invested heavily in a state-of-the-art website which is quick, easy to use and filled with helpful information. After placing your initial consultation, you'll also be kept well informed of its status and will be notified when any updates are made.
Service with a smile
In the online world, it can be easy to feel disconnected. While some people welcome the seamless process, others may need a bit of extra help or want someone to explain or reassure them of any questions. Our friendly customer service team are on hand 9-5 by email, phone or live chat to answer all your questions, provide you with information about your order or help you if you get stuck.
Regulated and safe
Above all, when looking to buy prescription medicine online, you want to make sure that what you're buying is safe. We are regulated by the MHRA, which ensures that all of the medicines we sell online are genuine and sourced from trusted suppliers (which are usually the same ones that your high street pharmacy gets their medicine from). Furthermore, we are also regulated by the GPhC, which means that we are running a safe, well-maintained and legit pharmacy in the UK, from our headquarters in Nottingham. Both of these regulations can be checked and verified by clicking on the badges at the bottom of our home page to give you the most confidence possible when looking for an online healthcare solution.