Naproxen Side Effects
What are the long term effects of naproxen use?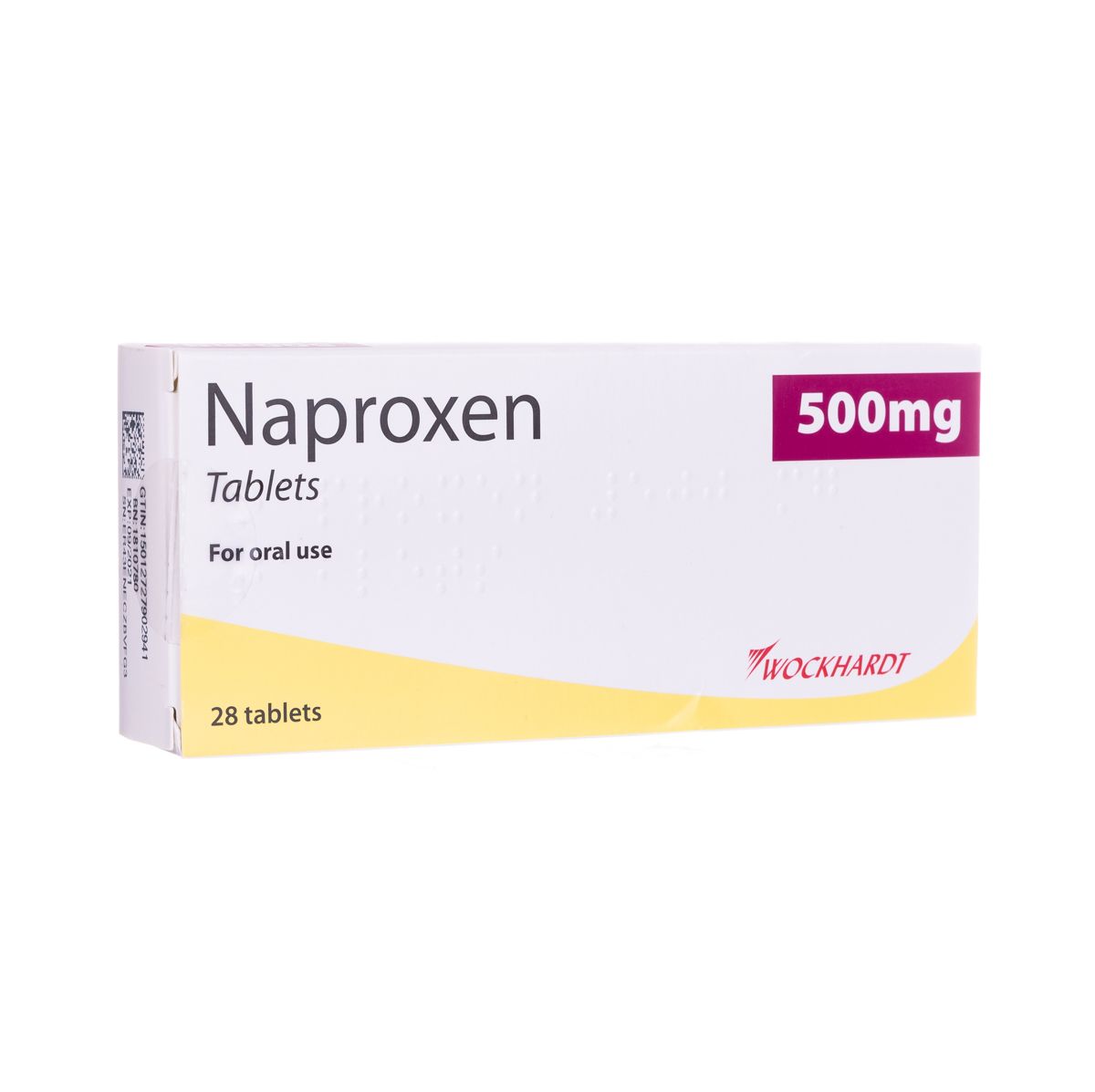 Naproxen
Effective pain relief
Works for aches, pains and inflammation
Non-steroidal anti-inflammatory drug
From
£24.99
View Product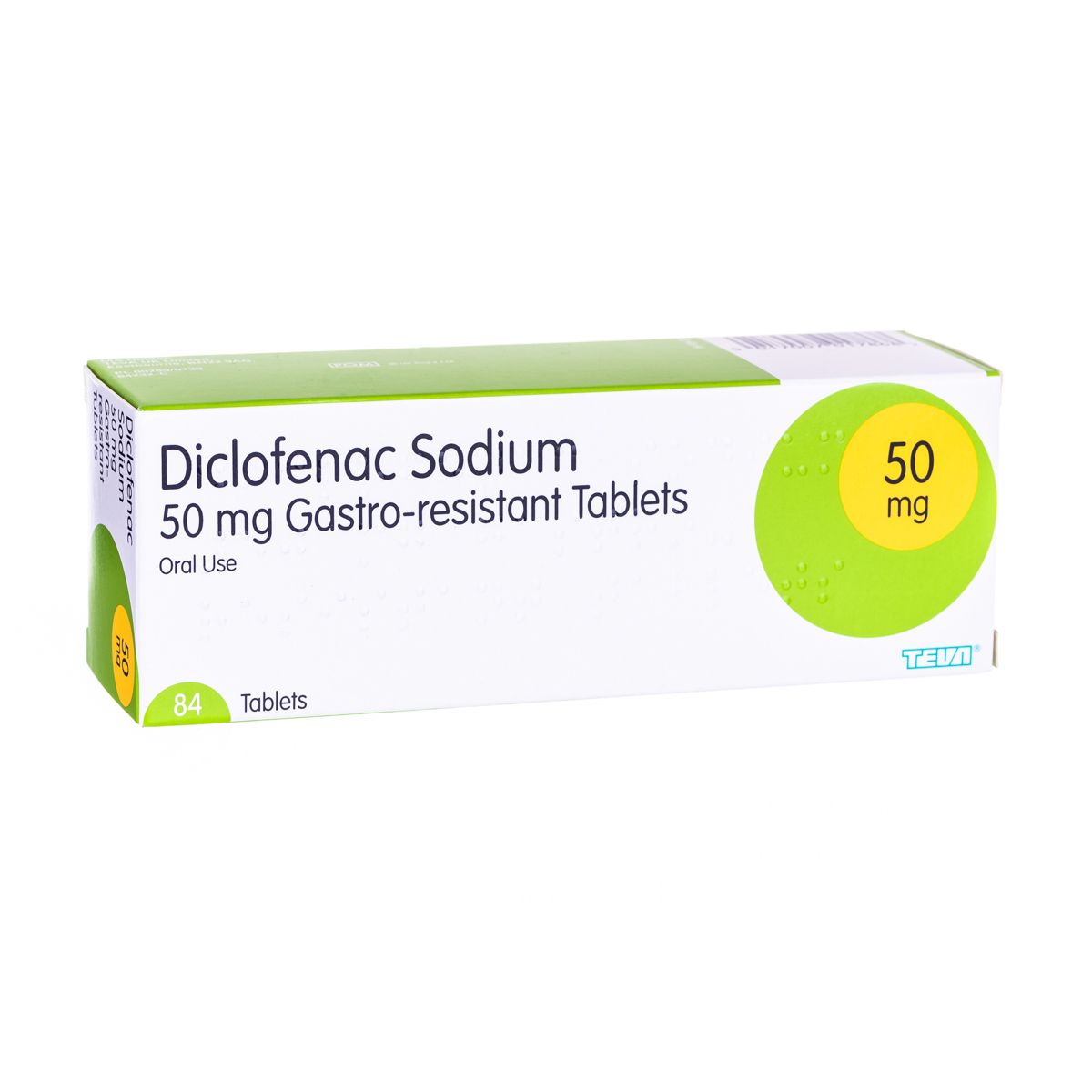 Diclofenac
Relieves pain
Reduces swelling and inflammation
Helps to ease joint stiffness
From
£19.99
View Product
What are the long term effects of naproxen use?
If you take naproxen for a long time or in big doses, it can cause an ulcer in your stomach or gut. There is also a small risk that people taking very large doses for an extended period of time may develop heart failure or kidney failure.
What are the long term effects of taking naproxen?
Can naproxen cause irregular heartbeat? Researchers are warning doctors that common, over-the-counter pain meds may not be as safe as previously thought. According to researchers in Taiwan, prescribing NSAIDs appears to be linked with an increased risk for a common heart rhythm problem known as atrial fibrillation.
Can naproxen lead to ankle swelling?
Superficial varicose veins can also lead to swelling in the legs. Edema can be caused or worsened by the nonsteroidal anti-inflammatory drugs ibuprofen (Advil and its generic cousins) and naproxen (Aleve and its generics).[1]
Can naproxen cause swollen ankles?
Does naproxen make your feet swell?
Was naproxen taken off the market? Naproxen has been approved for sale as a prescription drug since 1976, and later as an over-the-counter medication. Celebrex and Vioxx are both in the class of COX2 enzyme inhibitors, however Vioxx was taken off the market by its manufacturer after it was linked to an increase in heart attack and stroke.
Can naproxen lead to urinary issues?
You may experience bladder pain, painful or difficult urination, or increased frequency of urination while taking this medication. If you experience these symptoms and there is no known explanation (e.g., infection), discontinue use of this medication and consult your doctor.
Can naproxen cause urinary problems?
Does naproxen increase stomach acid? The study found that naproxen does not affect the total amount of acid secreted, but it does lead to a decrease in the volume of gastric fluid. This increase in gastric acid concentration results from the reduction in stomach pH. The mechanism by which non-steroidal anti-inflammatory drugs may induce gastric injury is still unknown.
Will naproxen keep you awake?
Naproxen may cause you to feel drowsy, dizzy, or even depressed. Use caution when driving or operating machinery after taking naproxen until you know how it affects you. Also, inform your doctor of any other symptoms you experience while taking naproxen, such as constipation, diarrhea, or gas.
Does naproxen keep you up?
Does naproxen cause depression?
Can naproxen keep you awake at night?
Does naproxen affect sleep?
Can naproxen make you sad?
Does naproxen cause insomnia?
Can I take acetaminophen and naproxen together? There is no known interaction between naproxen and acetaminophen. Both of these medications may interact negatively with other drugs, such as warfarin. You should check with your doctor or pharmacist before taking acetaminophen or naproxen if you are also taking warfarin or another type of blood thinner.
Can naproxen make you feel drowsy?
Prescription naproxen oral tablets may cause you to feel drowsy. You shouldn't drive or operate machinery until you know you can function normally. Other side effects may also occur when taking this drug.
Does naproxen make you sleepy?
Does naproxen make you tired?
Can naproxen 500 mg make you tired?
Does naproxen keep you awake?
Does naproxen make you drowsy?
Is there withdrawal from naproxen?
Does naproxen get you to sleep?
How strong is naproxen 500 mg? You should always take your naproxen tablets with or just after a meal to minimize the chances of getting an upset stomach. The recommended dose for treating diseases of the joints in adults is 500-1000mg per day in 1 or 2 doses. At first, the dose to treat muscle, bone disorders and painful periods is 500mg, then 250mg every 6 to 8 hours as required.
What are the side effects of naproxen?
The most common side effects that occur with naproxen oral tablet include: stomach pain, constipation, and diarrhea.
Is constipation a side effect of naproxen?
Is it harmful to take naproxen every day?
The drugs are not completely safe, but it's good news for people who have to take pills every day for chronic pain. All of the following: ibuprofen, naproxen, and the prescription drug celecoxib have the potential to cause heart problems, especially when used in high doses for long periods of time.[2]
Is taking naproxen everyday bad?
What are the conditions that would make taking naproxen inadvisable?
Naproxen is contraindicated in patients who have previously shown hypersensitivity reactions to ibuprofen, aspirin or other non-steroidal anti-inflammatory/analgesic drugs. These reactions include nasal polyps, asthma, rhinitis, angioedema or urticaria. Potential fatal reactions include but are not limited to chest pain, seizures, and difficulty breathing.[3]
What are the contraindications of naproxen?
What can I take with naproxen to prevent gastrointestinal problems?
The combination of lansoprazole and naproxen can help alleviate symptoms associated with osteoarthritis, rheumatoid arthritis, and ankylosing spondylitis. The lansoprazole in this medication helps reduce the risk of stomach ulcers. This is especially important for people who may be at risk for them while receiving treatment with an NSAID.[4]
What can I take with naproxen to protect my stomach?
If you stop taking naproxen, what will happen?
You risk negative consequences if you don't take it as prescribed. If you do not take your medication as prescribed, it may be less effective or may stop working altogether.
What happens when you stop taking naproxen?
What are the side effects of naproxen 500 mg?
The following side effects may occur: upset stomach, nausea, heartburn, headache, drowsiness, or dizziness. If your doctor has directed you to use this medication, it means that he or she has judged that the benefit to you is greater than the risk of side effects.[5]
What is the side effect of naproxen 500 mg?
What are the side effects of naproxen?
What are the negative side effects of naproxen?
What are the side effects of naproxen 500 mg?
What are the side effects of taking naproxen?
What are the side effects of naproxen?
Prostaglandins help keep the pressure in your kidneys at a level where these organs can effectively filter the fluids in your body. You may notice an increase in fluid retention or changes in how much you urinate.[6]
What organs does naproxen affect?
How will naproxen affect blood test results?
The results of certain laboratory tests may be affected by this medication. As your doctor has instructed, have your blood pressure checked.[7]
Will naproxen affect blood test?
References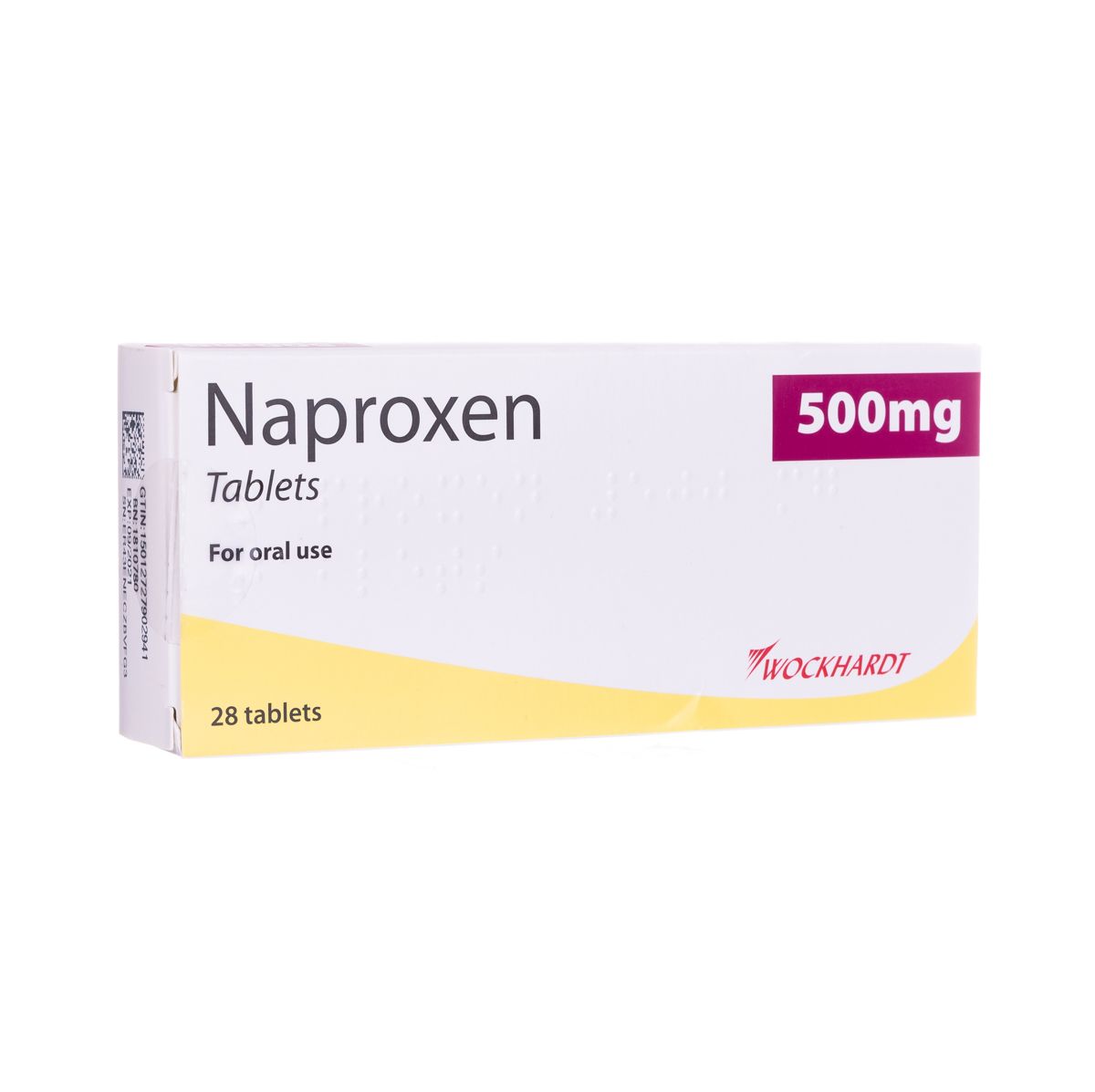 Naproxen
Effective pain relief
Works for aches, pains and inflammation
Non-steroidal anti-inflammatory drug
From
£24.99
View Product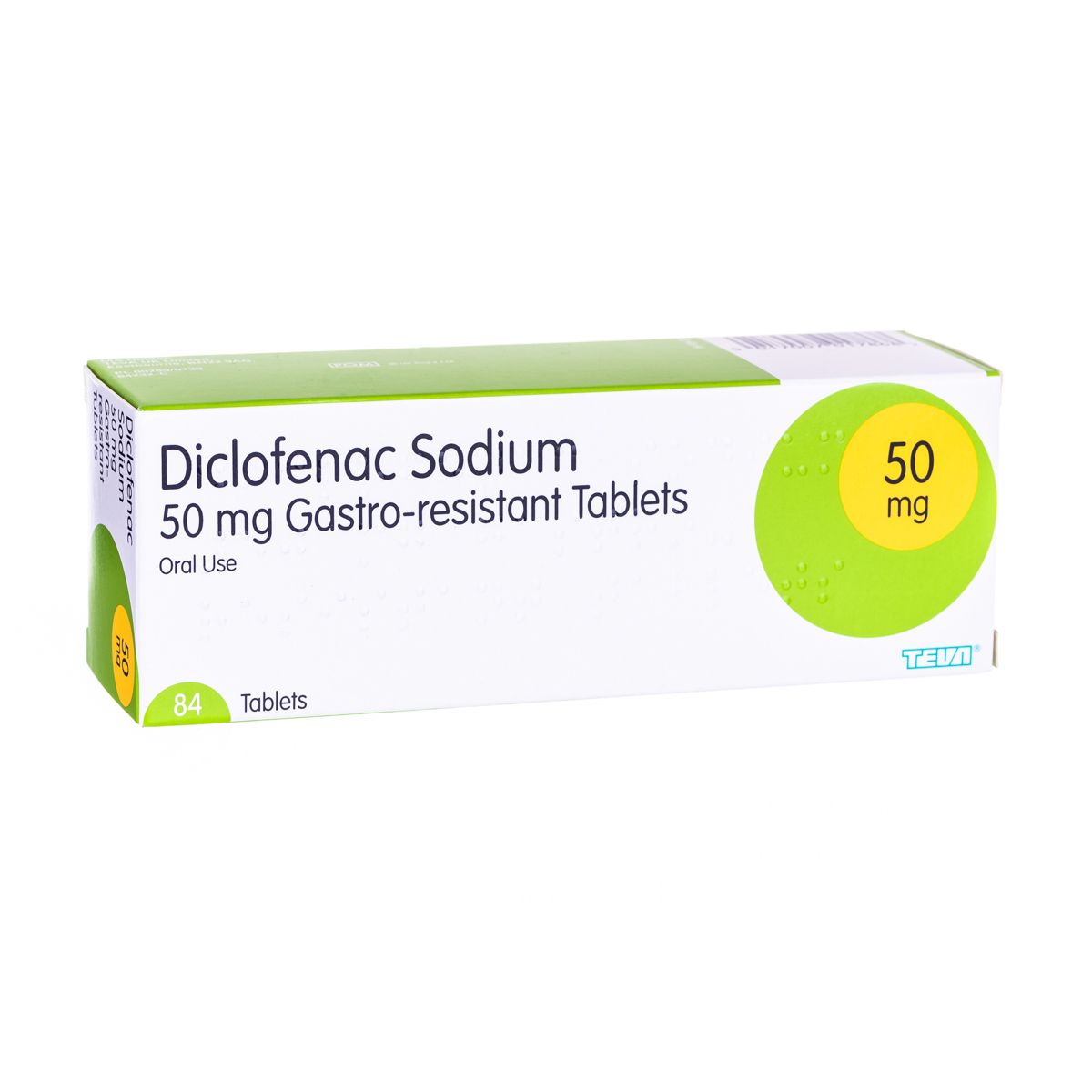 Diclofenac
Relieves pain
Reduces swelling and inflammation
Helps to ease joint stiffness
From
£19.99
View Product