How often can you take Viagra?
22nd October 2019
If you are enjoying the benefits of taking Viagra, you may be curious as to how often you can take the medication. It can be safe to take Viagra every day if your doctor believes it is appropriate for you. Below we discuss things to consider if you wish to make Viagra part of your daily routine.
Can you take Viagra daily?
There are two versions of Viagra for sale in the UK, one requiring a prescription and the other not. The version that doesn't require a prescription is "Viagra Connect". What are the differences between these two drugs, and can you take them daily?
Yes, you can take Viagra Connect daily. You should not take more than one Viagra Connect pill per day. While taking more than one Viagra Connect pill may not be dangerous to everyone, it should only be done under the supervision of a doctor because of potential side effects or conflicts with other medications.
You may also be able to take prescription-issued Viagra on a daily basis if your doctor agrees it is appropriate for you. The maximum recommended dose of Viagra is 100mg per day. If you desire to take 100mg of Viagra daily, consult with your doctor.
Both Viagra and Viagra Connect are the exact same formula. The difference is the strength of the dose. Viagra tablets are available between 25mg to 100mg and should be prescribed by a doctor. Viagra Connect is available in 50mg tablets and should only be taken once per day.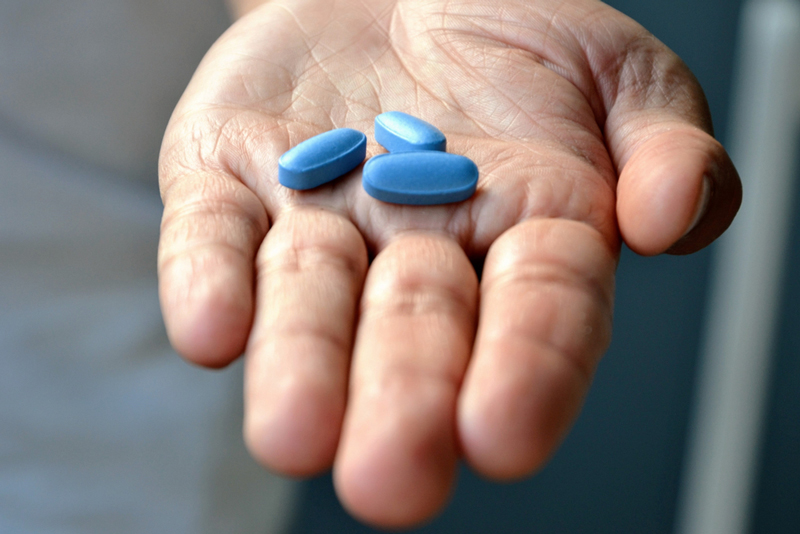 Can daily Viagra cure erectile dysfunction?
There was a study that found taking Viagra daily may "restore normal erections".
When men with erectile dysfunction take Viagra every night, rather than just when the mood strikes them, they may experience a return to normal erections, say researchers at a meeting of men's health specialists.
The study followed 76 men who had suffered from erectile dysfunction for at least six months. They were split into two groups, one group took 50mg of Viagra every eventing and the other took 50-100mg of Viagra only when they wanted to (presumedly prior to intercourse). Both groups did this for twelve months, and then they went one month without taking any Viagra.
The study found that the group which took 50mg of Viagra every evening, 60% of them had a return to normal erections. However, less than 10% of the group who took Viagra whenever they wanted to experience the same return to normal erections. The study implies that if you take 50mg of Viagra every night (regardless if you're having sex or not), chances are good that it will enable the user to enjoy sex again without the need of ED pills.
Again, the dose of Viagra Connect (the version of Viagra which does not require a prescription) is 50mg, the same amount taken daily by the group of whom 60% recovered from persistent erectile dysfunction. If you wish to try the same routine of nightly-Viagra for a year to potentially achieve the same result, you can do so without the need for a prescription. You can buy Viagra Connect here on the UK Meds website and receive it with overnight shipping most days of the week.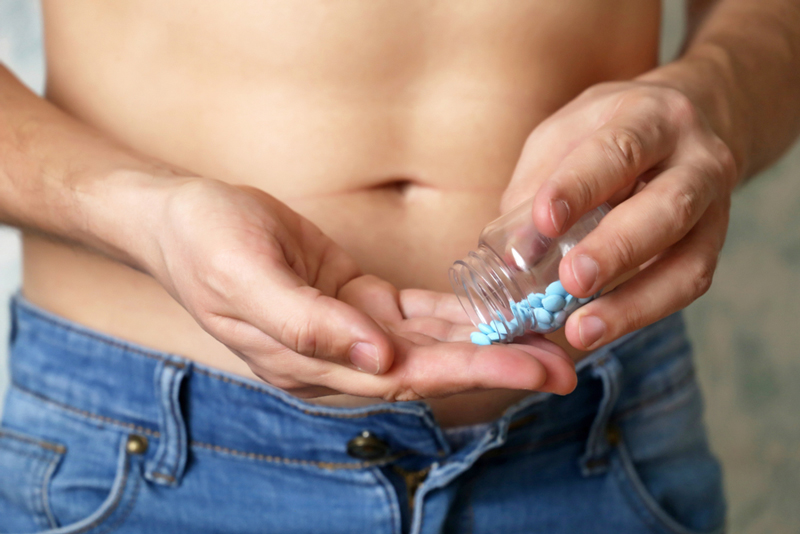 Can Viagra reduce the time between male ejaculations?
The span of time that a man needs to recover after having sex is called the refractory period. The definition of "refractory period" is: "a period immediately following stimulation during which a nerve or muscle is unresponsive to further stimulation". Reducing a man's refractory period will enable them to have sex again more quickly.
There was a study on whether Viagra reduces a man's refractory period.
One study from 2000 found that normal men aged 28-37 without erectile dysfunction showed a significant decrease in the amount of time required to recover after sex when taking sildenafil citrate (Viagra). Researchers measured the amount of time required to regain an erection after sexual activity, noting an improvement in the sildenafil citrate group compared to placebo.
Is Viagra the best daily ED pill?
There are potential side effects of Viagra. Many people who experience these side effects continue to use Viagra because the benefit outweighs the side effects. However, if you are most interested in spontaneity and being able to have sex whenever you feel like it, Viagra may not be the best choice for you. There is another ED medication that may be better in this situation. That pill is called Cialis.
Benefits of Cialis over Viagra
There is a daily pill version of Cialis. Its purpose is to allow spontaneity so that you can have sex at any given time, as Cialis will always be active in your system. If you are dissatisfied with side-effects of Viagra and want to be able to have sex at any given time, ask your doctor if Cialis may be a better choice for you.
Summary
Most visitors will likely have found this page wondering whether daily erectile dysfunction medication is possible. The answer is yes, and you can even buy the ed medication (Viagra Connect) without a prescription. It is crucial when buying medication online that you do so from a legitimate source. Even though you don't need a prescription to buy Viagra Connect, you do still need to do so from a UK registered online pharmacy like UK Meds.
More information