Contraceptive Pill (The Pill)
Contraceptive Pill (The Pill)
Commonly referred to as 'The Pill', women's oral contraceptive tablets are effective at preventing pregnancy when taken once a day. These small pills contain synthetic versions of the reproductive hormones, oestrogen and progestogen, in various doses so that there is sure to be a contraceptive pill that suits your body best.
There are 2 main types of contraceptive pill and it's down to you to see which is preferred. With our helpful doctor's service, you'll be able to order one of our many effective treatments.
More Information
What are Contraceptive Pills?
The Pill
Contraceptive pills (commonly referred to as 'The Pill') are a means for women to control whether or not they get pregnant. The contraceptive pill, also called 'the pill' and "contraceptives", is a convenient way to conduct family planning and prevent unwanted pregnancy.
Contraceptive pills are for women who want to avoid getting pregnant, The Pill can be a simple, practical and convenient way to prevent it. Contraceptive pills contain female hormones, that can act in 1 to 3 different ways on the body, to stop you conceiving.
What is the most well known contraceptive pill?
The most commonly prescribed and well known combined pills in the UK are Microgynon, Yasmin, Cilest, Loestrin, Mercilon and Femodette.
There are 2 different types of contraceptive pill available, the first one being the combined pill. The combined pill contains small amounts of oestrogen and progestogen which work in 3 different ways to prevent pregnancy. They prevent the release of an egg from the ovaries, they make the fluid in your cervix thicker (to make it more difficult for sperm to enter the womb), and they prevent the lining of your womb from thickening enough for an egg to grow in it.
This 3-pronged approach makes the combined pill one of the most effective forms of contraception. The second type of pill is often referred to as 'the mini pill'. Contrary to popular belief though, this tablet does not simply contain lower amounts of the same hormones. It actually only contains progestogen, so it works on your body slightly differently and only prevents the sperm cell from entering the womb. Although effective, this can sometimes prove less so than the combined pill.
Buy Contraceptive Pills
The Pill
The Pill UK
How to Get on the Pill UK
Buy Contraception Pills
Contraception Pills
Prevent Pregnancy Pills
Contraceptive Pill Names UK
Where to Get Contraceptive Pill
How to get the Pill UK
Best Contraceptive Pill for Acne UK
Contraceptive Pill Online
Combined Pill Brands
Where can I get the contraceptive pill?
Birth Control UK
Contraceptive Pill Names
Below is a list of contraceptive pill names:
Contraceptive Pill: Cerazette
Progestogen only
Suitable for women who are breastfeeding
Effective contraception
Birth Control Pill: Clairette
Treats acne and rosacea
Effective form of birth control
Easy to use
Contraceptive Tablet: Yasmin
Highly effective contraceptive pill
Can decrease period pain
Helpfully marked pill packets
Prevent Pregnancy Pill: Rigevidon
Contains oestrogen and progestogen
Up to 99% effective in preventing pregnancy
Easy to take
Qlaira
Effectively prevents pregnancy
Causes more regular and lighter periods
Better menstrual control
Ovranette
Combined contraceptive pill
Up to 99% effective
Can regulate menstrual cycle
Noriday
Progestogen-only pill
Up to 99% effective in preventing pregnancy
Suitable for most women, including those who are breastfeeding
Microgynon
Contains oestrogen and progestogen
Highly effective form of birth control
Easy to take
Mercilon
Protects against pregnancy
Regulates menstrual cycle
Low risk contraceptive pill
Marvelon
Low dose combined oral contraceptive
Lessens menstrual symptoms
Makes periods shorter and lighter
Logynon
Prevents pregnancy
Reduces menstrual symptoms
Colour-coded pills for ease of use
Loestrin
Extremely low oestrogen content
Can make periods shorter and lighter
Effective form of birth control
What are the benefits of the Contraceptive Pill?
As well as its primary use of pregnancy prevention, taking the contraceptive pill can offer women a variety of other benefits, such as menstrual cycle control and an uninterrupted sex life.
A lot of women choose the combined pill not only because of its effectiveness but also because it can make your periods lighter, keeps your menstrual cycle regular (because you take the pill for 21 days then have a 7 day break) and reduces your risk of cancer of the ovaries, womb and colon. However, the combined pill does carry increased risks of blood clots and can cause some side effects (especially at the start of treatment). Common side effects include mood swings, weight gain and skin problems.
Although less popular, the mini pill (progestogen only) is still loved by a lot of women thanks to the fact that you take it every day, so it's much easier to remember. Because it doesn't contain oestrogen, there are no increased risks of blood clots either and it's also suitable for women who don't tolerate oestrogen, and for those who are breastfeeding. However, it does remain the less effective of the two styles of contraceptives and can cause some irregular or 'breakout' bleeding, because there is no scheduled period involved.
What Contraceptive Pills are available?
There are plenty of brands available, containing various amounts of synthetic versions of oestrogen and/or progestogen. Using the fast, simple and dependable online doctor's service at UK Meds, you can select the contraceptive pill that best suits you and have it delivered to your door.
Medication delivered the next day from UK pharmacies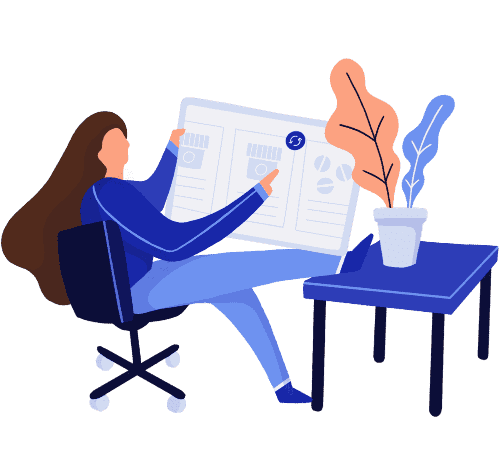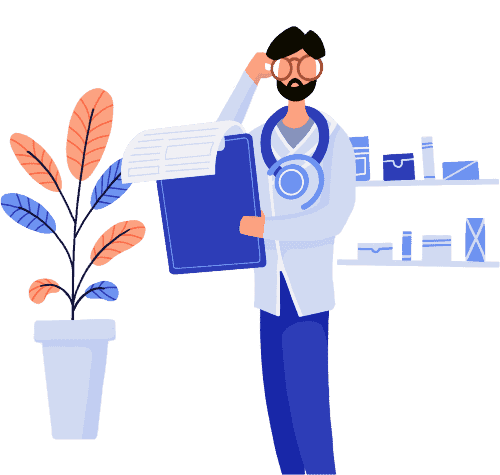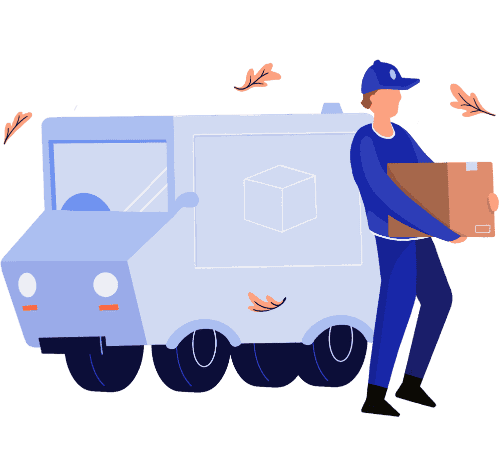 Choose the right treatment

From the comfort of your own home or out on the go, choose the treatment you require from our extensive range.

Complete an online consultation

A vital part of our process, your online consultation will be similar questions to that of a GP. Quick and easy, we guarantee privacy and confidentiality.

Delivered discreetly

One of over 100 of our partner regulated UK pharmacies will dispense and ship the treatment to you in discreet packaging.
Rated
out of 5 on
Rated 4.5 out of 5 based on 4615 reviews
Here to help you
Our Customer Service is available Monday to Friday 9am - 5pm. If you need urgent assistance, do not use this service. Call 111, or in an emergency call 999. Visit our help section